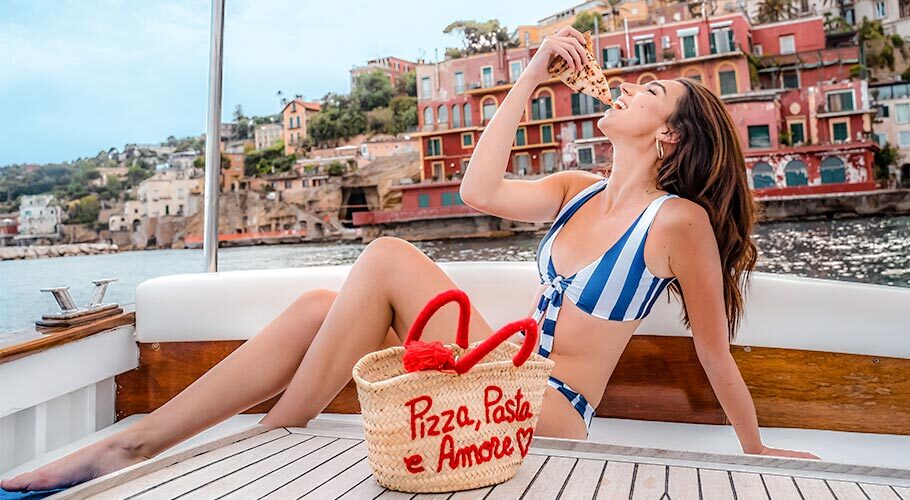 Naples like you've never seen it before!
Enjoy a boat tour along the coastline of Naples to discover the most beautiful corners of the Neapolitan coast by sea...an unforgettably dazzling vantage point!
Escape the city crowds and relax on the waves of the Mediterranean in the Bay of Naples.
Recommended tours
Departure from: Naples
From € 250
Per boat | Max 4 passengers
Duration 3 hours
Free cancellation
A traditional boat with skipper
Commentary about the city's history and legends
A unique point of view for admiring the city!
Departure from: Naples
From € 160
Per boat | Max 4 passengers
Duration 1 hour
Free cancellation
Panoramic boat tour of Naples
Traditional boat and English-speaking skipper
Aperitif on board
Departure from: Naples
From € 100
Per boat | Max 4 passengers
Duration 1 hour
Free cancellation
No crowds or delays
The beauty of Naples by sea
Traditional gozzo boat with skipper
Departure from: Naples
From € 100
Per boat | Max 4 passengers
Duration 1 hour
Free cancellation
Aperitivo on board with local specialties
Traditional wooden gozzo boat
A choice of excellent Neapolitan restaurants
Departure from: Naples
From € 320
Per boat | Max 4 passengers
Duration 4 hours
Free cancellation
Picnic with Neapolitan specialties
Private boat with skipper
Four-hour tour
Or request information for a custom tour